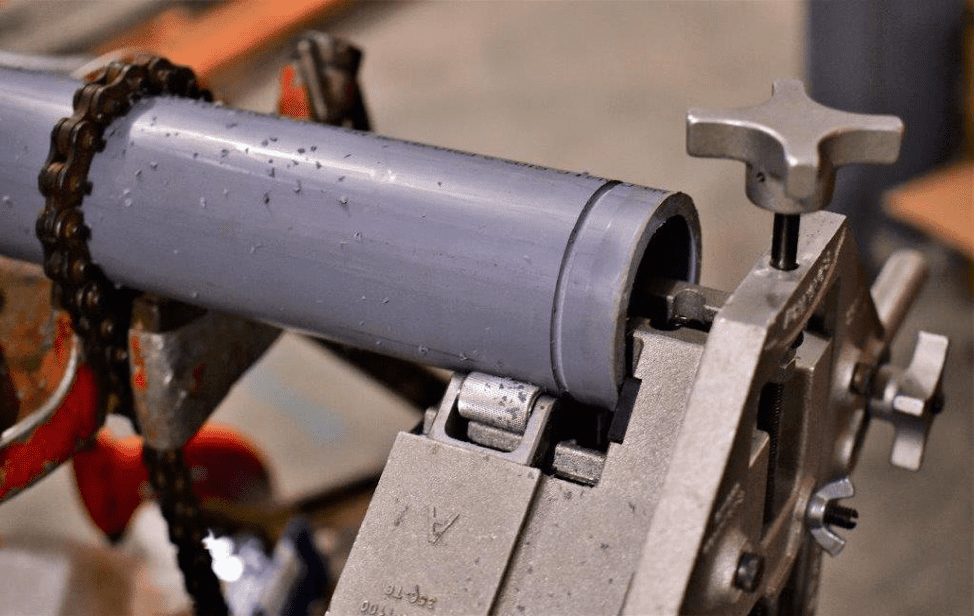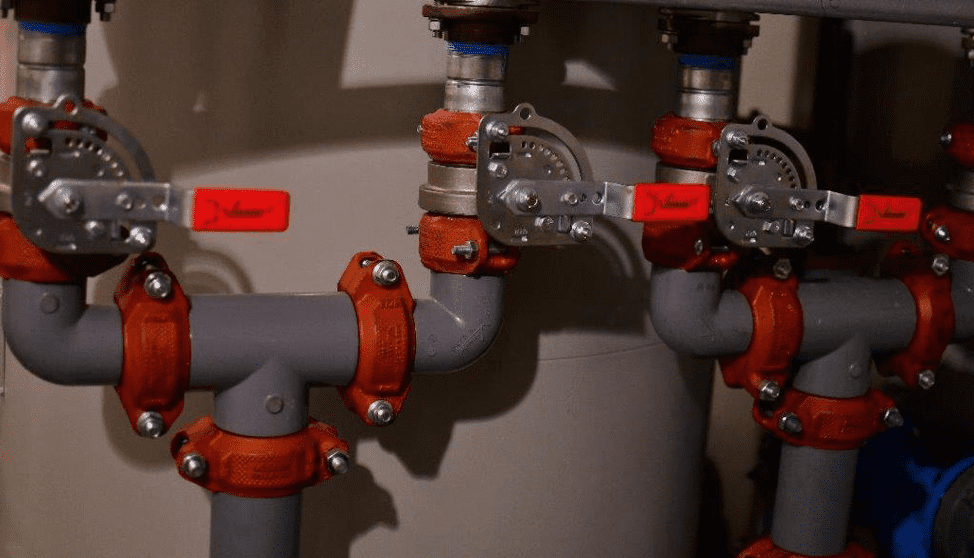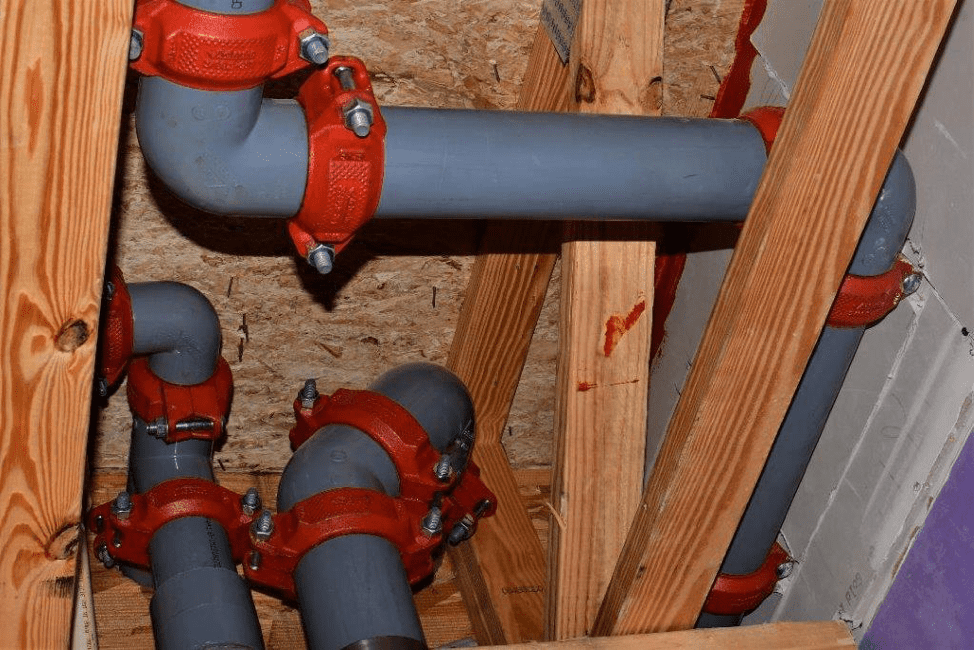 Dan Dockham (In yellow Safety vest) onsite with the mechanical contractors, reviewing the fast progress made with the Victaulic CPVC installation.
In the beginning of the summer Dan Dockham, our New Hampshire Sales Representative, was approached by a large mechanical contractor to come up with some alternatives for a domestic water line installation at an assisted living center. The Mechanical Contractor wanted a lighter, faster, less labor-intensive installation method. CPVC was the solution, and Victaulic answered the call with a fast, easy grooved installation.
We chose the Victaulic PGS-300 system solution for joining PVC / CPVC Pipe because it eliminates the cure time, chemicals and odors associated with the traditional installation method for CPVC / PVC pipe with the industry's first grooved solution.
aAvailable in 2 – 12"
Rigid, transition and reducing couplings for use on PGS-300 grooved end CPVC pipe
PGS-300 grooved end Schedule 80 molded fittings
Lightweight CG1100 cut grooving tool; Shop and field ready
Fastest, cleanest method to install CPVC / PVC pipe
Another successful project coordinated by Independent Pipe.